Drink Of The Week : Purple Haze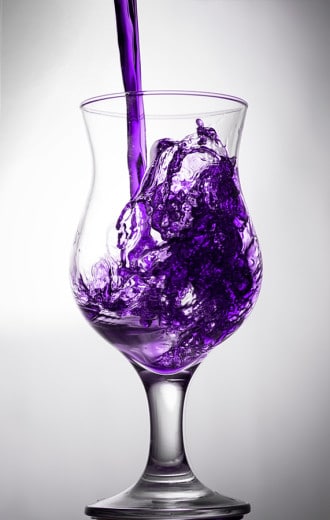 By The Ninja
September 18, 2015
This weeks drink of the week comes with a blast from the past, so get ready to get your groove on with the Purple Haze. First, for those whose memory is hazy, a history lesson. In December 1966, in the dressing room of a club in London, prior to a gig, Jimmy Hendrix sat down and wrote the legendary hit "Purple Haze." The song would be recorded the following January and eventually released on March 17th, 1967. The song was so good Q magazine named it the #1 guitar song of all time, while Rolling Stone named it #2. Such a legendary song deserves a legendary drink to share it's name, and the Purple Haze certainly does it justice. This delicious mix of Rum, Schnapps, and Whiskey will be as pleasing to your palette as Jimmy Hendrix is to your ears. The perfect drink for your next party, barbecue, or jam session around the campfire.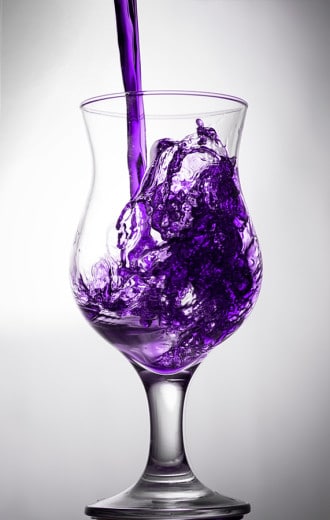 Purple Haze
Mix up a glass of Purple Haze in honor of a guitar legend. Sit back and enjoy this psychedelic drink made of Light Rum, Raspberry Schnapps, Whiskey, Sour, and Pineapple Juice.
Ingredients
1

oz.

Light Rum

1

oz.

Raspberry Schnapps

1

oz.

Whiskey
Mixers
1/2

Sour

1/2

Pineapple Juice
Instructions
Fill Glass With Ice

Add Alcohols

Add Mixers To Taste

Mix In Kool-Aid Powder

Stir & Enjoy!
Add more Kool-Aid mix for a hazier drink, or add more alcohol to your bloodstream for a hazier night. Regardless of how you do it the Purple Haze is sure to be a hit at your next party. So turn on the Jimmy Hendrix and tip your glasses to the guitar legend as you and your friends enjoy a Purple Haze. Remember to post a picture of you and your friends grooving with the the Purple Haze with #ExoticNinja. (21+ Please)
Until Next Time
-The Exotic Ninja